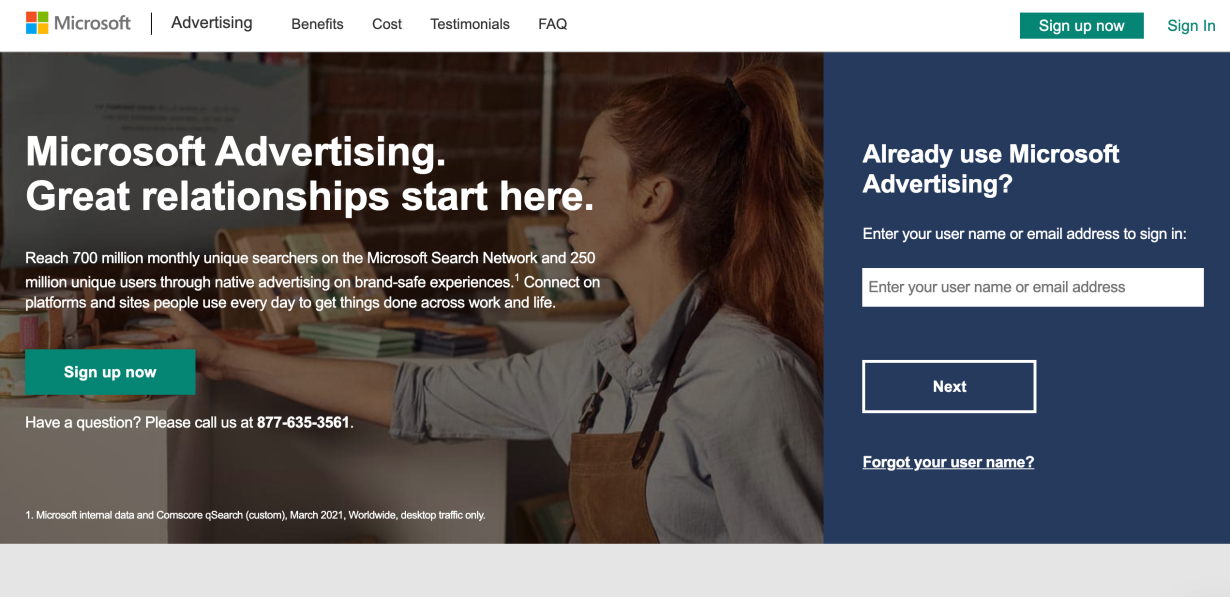 Outsource Microsoft Advertising?
Bing, the search engine, is gaining popularity in the Netherlands. This search engine is used by about 10% of the target group. Do you also want to be seen by this target group at the right time (via internet advertisements)? Then outsourcing Microsoft Advertising can be a good idea. Because how do you ensure that you are visible at the right times, that you create targeted advertisements and that you get the most relevant traffic possible? For best results, our Microsoft Advertising experts (formerly Bing Advertisements) develop the most converting ads.
Be found on Bing; How does Microsoft Advertising work?
With Microsoft Ads, you can prominently promote your offering above Bing's organic search results. When potential consumers use Bing to search for items or services you provide, you will be found. You only pay for what you get: the number of people who click on your ad.
The Microsoft Ads Customer Journey
Microsoft ads are particularly suitable for the mid-stages of the consumer journey (See, Think, Do, Care). These are the phases of thinking and buying. Potential consumers can be convinced by being visible on product or service specific customer questions during the Think phase, and when they're ready to buy and search on Bing, they should be able to find your product or service right away.
How effective is Microsoft Ads?
More relevant traffic to your website, which often translates into more conversions and a higher conversion value over time. Thanks to Microsoft Ads, you'll appear at the top of the page. Very smart, especially when you consider that most people only look at the first 4-6 results.